In a single parent household of all women, during a time where the daughters are teens and the mom is seen to have never had a date since Misty's dad was 'excused' from his job as the household testosterone in 2003; can you imagine the sweat trickling down our backs?
The real growth reward I suppose is being able to openly discuss the tough topics. For us the discussion of boyfriends is not your typical chat over a gallon of ice cream. Unfortunately, my childhood upbringing didn't afford.
Despite, education, growth and/or links I may have developed to approach the idea of boyfriends, nothing could prepare me for what my 13 and 19 year old would say, or how they would react when learning my perspective. But with the model in hand and the commitment to its purpose, we all threw caution to the wind and indulged in our inhibitions on the topic.
Around the Table
Grateful I'm not first to the guillotine to divulge truths about why I'm single, why they have separate dads and why they think I haven't had a date in over 10 years. Jaz in her usual, here it is in black and white, chew on this, too bad if you don't like it fashion she sets our FACs in motion.
When she begins to speak her rendition of boyfriends, I'm taken aback to hear her concern is of the technological and societal impact of being able to meet someone worthy enough to date. Her words are dark and unforgiving. My eyes bigger than my face and I'm thinking, wow! What a panoramic view she provides us. I'm in awe as my mind is racing with;" Damn, my boyfriend story is just raw and rudimentary in comparison."
I'm feeling a bit of peer pressure as I hope my 13 year old says something basic like "I kissed a boy and my mom never found out.
But no, of course not; we are hit with a theoretical rendition of the political impact on what boys have to offer girls and vice versa. Well, as I step up to the plank, I offer my disclaimer of, "Listen, I grew up In the projects and there were lots and lots of boys, no need to swipe or wonder why they were boys. Soooooo…… brace yourself."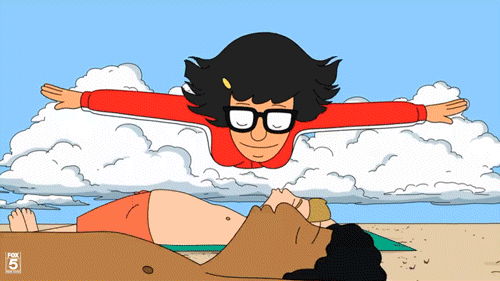 Let's explore
In our usual style an excerpt from our writings of how each of us feels about the topic, Boyfriends.
Jaz – Age 19
"The amount of dating stimuli that is so easily accessible invites confusion. Young people don't even know who they want or how to find them. Imagine the ability to window shop; although it's not window shopping to be able to buy all you want…but after you bought everything, you have to pick one outfit to wear for the rest of your life. Dang, that is pressure!" Read More
Misty – Age 13
"Unfortunately, we live in an extremely labeled society. Everything we are must be labeled - race, age, sexuality. It's very hard to accept who you are when you're forced into categories that don't explain who you're trying to be, only what the world wants you to be. When you think of a boyfriend you automatically think of a male. Not just any male, but a devastatingly handsome, tall, well spoken, wealthy man. It's unfortunate for those who choose a certain path - in the sexuality category - that they now have to be this perfect person, in order to be accepted just a bit!" Read More
Cherie – Age 47
"From the start of my exposure to the boyfriend idea at the age of 11 - when Dirby Blu (name masked in case he is some big political figure or celebrity now) declared his undying love for me through a plastic necklace…only hours later retrieving it from me and expressing his more undying love to another girl…all the way up to my most recent "boyfriend", if you can even call him that, since I never brought him to the surface. It appears I have simply been unable to get the sh%t right. Read More